Quick Hire Trailers – Customer Self-Service
Quick Hire is a 100% New Zealand owned trailer hire company located throughout the North Island. They have specialized trailers for hire at all major leading service stations around New Zealand including Mobil, BP, Gull, GAS and Caltex.
The Challenge
In 2019 Quick Hire owner Brent Ringrose realised that to maintain his leading market position he needed to:
Make the process of hire better for the end users
Lessen the workload for the channel partner service attendants
Improve business efficiency and visibility of customer data
Create a unique offering that would help win new channel partners
Our Approach
Quick Hire engaged an independent party to review the market and DTL came through the process as the preferred partner due to the following reasons:-
We took time to understand Quick Hire's business and engaged with channel and end-user customers to gain a real understanding of the problems and opportunities.
We mapped out a new end to end journey process for Quickhire and helped Brent test the new business process through engagement with key stakeholders.
A new UI design mockup was created so that Brent could test with end customers and channel partners to ensure ease of use and improved operational processes.
The solution build process was iterative and meant that Brent could see progress at regular intervals and make product ownership business decisions based on scope, speed to market and investment constraints.
Extensive selection of appropriate device hardware and testing was undertaken to ensure a full end to end delivery approach which meant that Brent could deal with the one partner for the full solution.
Deliverable
The deliverable for QuickHire was a slick new Kiosk based solution in their channel partners business premises.
The solution was created using market leading Cloud (AWS) and built using a combination of ReactNative and Java with Android being the target OS, alongside this the kiosk tablet devices are managed using Microsoft Intune, the initial launch was 2020
AWS Cloud for hosting infrastructure and software platform
MS Azure Cloud for Identity and Access Management and Microsoft 365 Intune for device management.
ReactNative for the UI interface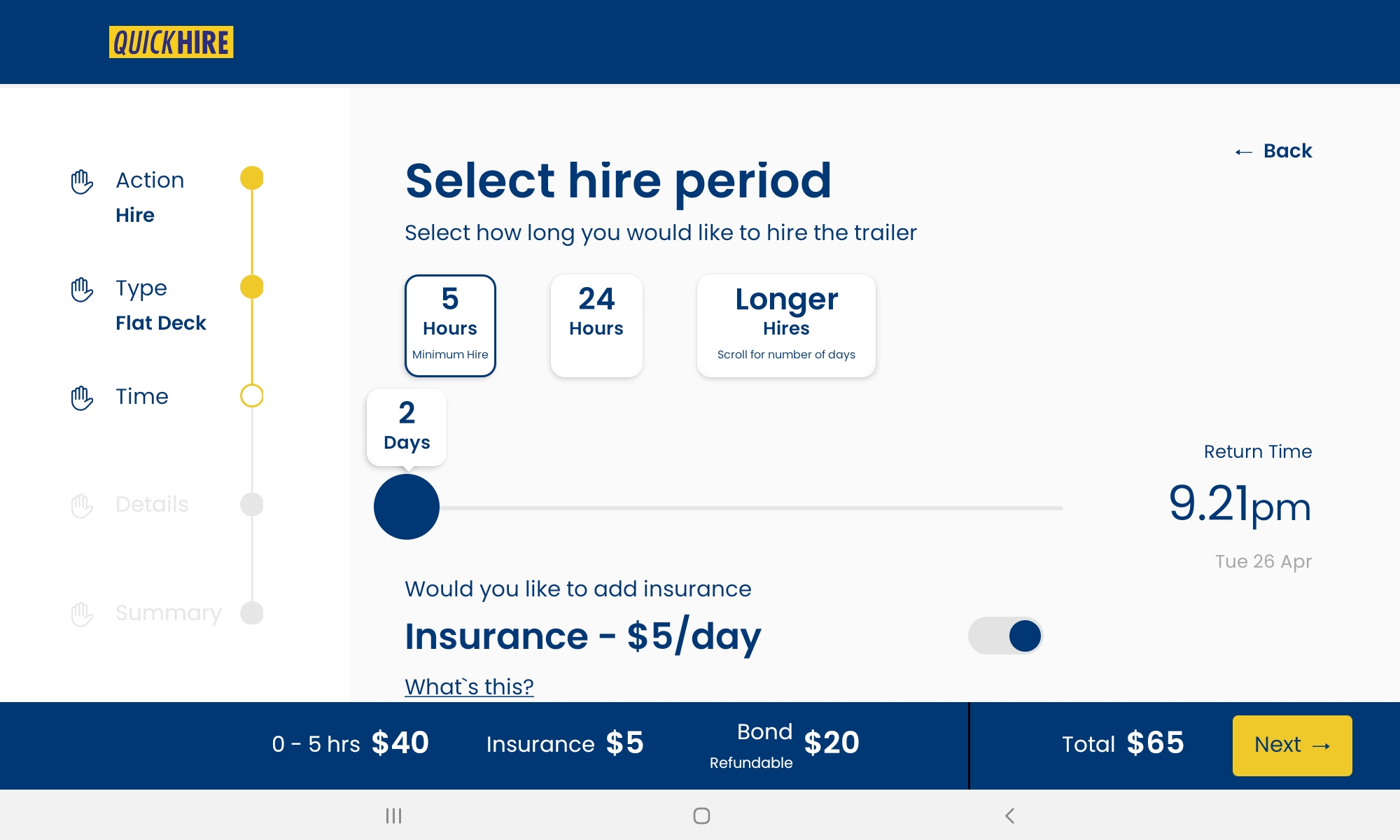 As Quick Hire had no onsite technical capability the solution needed to be developed to ensure backoffice administration was easy to use, timely and reliable with ongoing support for the customer.
Benefits
Quick Hire has seen signifcant business process benefits
Up to date / real-time view of trailer status
Invoicing is automated and more accurate
Enhanced visibility for end user renters of trailer location and availability
Improved service for channel partner leading to increased customer satisfaction
Trailer inventory management is now significantly better
View of usage for Channel partners enables other upsell marketing activities
The key business result has been a confirmed five year contract extension with Mobil. This is a first for the business and illustrated Mobil's desire to work with innovative partners who could add value to their business.
We can help transform your business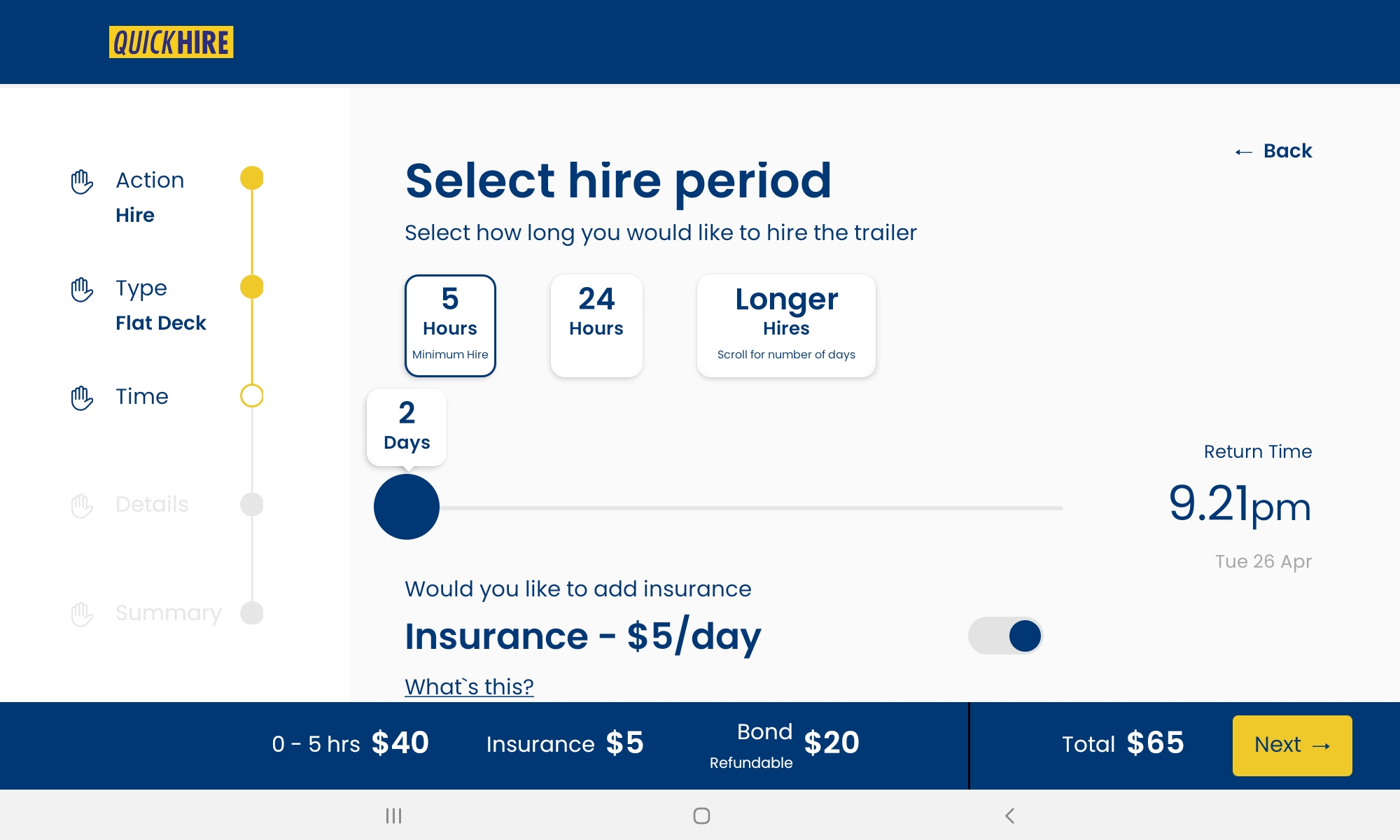 We have enjoyed working with DTL to help us innovate and use technology as part of our customer retention strategy. The Mobil contract extension was a critical win for our business and secured our future.

– Brent Ringrose,
Quick Hire Trailers