Software Services
DTL understands that investing in digital technology is key for today's organisations to be agile, competitive and efficient in their sectors.

By delivering highly effective cloud operational and digital process automation solutions DTL is helping to deliver that promise.
Application Development (Mobile & Web)
We build smart and innovative applications for devices that your clients and staff are using. We build applications across all platforms. Our applications grow with your business and provide an excellent user experience supported by good design, security, scalability, flexibility and modern architectures for future enhancements.
Data Engineering
DTL's data engineering team work in a variety of settings to build systems that collect, manage, and convert raw data into usable information for data scientists and business analysts to interpret. The ultimate goal is to make data accessible so that your organisation can use it to evaluate and optimise performance in relevant scenarios.
Cloud Migration
We have delivered numerous Cloud Migration projects helping our customers move onto platforms including Microsoft 365, Azure and AWS. We understand the challenges organisations face in executing these types of projects. DTL can assist you in building your roadmap toward a successful migration by offering our planning, engineering, change and post migration support services. Our projects have included large data migrations, infrastructure and application migrations, re-platforming, modernisation and upgrade.
Integration Expertise
Integration is the foundation of Digital Transformation. When integration is done well is enables you to share data effectively, speed up new innovation and create better customer experiences. We can help you with your integration strategy, architecture and implementation. From building API's and implementing Middleware we have expertise in doing this for Large Enterprise environments (see Contact Energy Case Study) and SME businesses (See Quickhire Case Study). Enabling significant transformational change for these organizations.
Business Process Automation
Your customers demand a great experience at every step of their interaction with your business. We help you map your customer journeys to enable you to automate tasks and make this customer experience as efficient and seamless as possible using digital technology. We use a combination of integration, workflow and data to create powerful and engaging change in your business delivering cost reduction and time saving efficiencies.
Our approach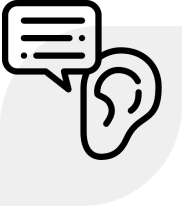 We Listen
Actively listening to customers is the best technique to understand the needs of your business and your clients. This helps us collaborate and align with your business strategy to plan effective use of enabling technology that is oriented to the real demands of your business.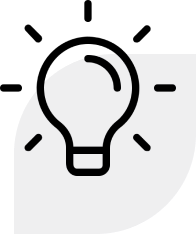 We Solve
Once we understand the real problems, we use an explorative approach and create ideas and options for solving the problem at hand. There is always more than one way to skin a cat so we believe it is important to educate customers on possibilties, benefits and risks for each solution option.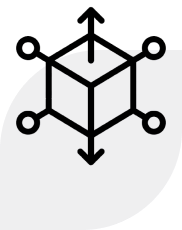 We Transform
Our team are focused not only on enabling leading technology solution but actively transforming your business for the better by ensuring your people, processes and technology work better and more cohesively together as part of any change. The ability to demonstrate business value as part of the project delivery is critical to our services. As demonstrated by the work we do.